Analysis
Analysis of situations of personnel temporarily working abroad or in expatriation situation
Analysis of situations of the local employees and T.C.N. (Third Country National) according to different criteria:

social coverage or absence of social coverage
nationalities of the persons
social policy of the company
risks « countries »

Analysis and verification of existing insurance policies and autonomisation regarding supplementary insurances seen as mandatory .
Application of local National Laws related to the professional activity deployed or the presence of the persons.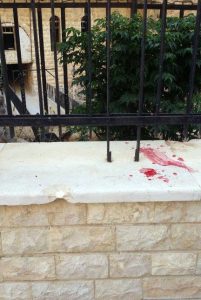 Recommendations
Warranties for Insurance or Repatriation assistance
Definition of evacuation plan, medical or political
Recommendation of contractual clauses, premium and contribution levels
Subscription and administration by French Public Social Funds
Internal dispatching of informative and safety documents
Redaction of contractual requirements aiming at a bidding process with Brokers, Insurance and Repatriation Assistance Companies
Setting of evolutive projects and alternative contracts
MEDEVAC setting (medical evacuation)
Selection of a Security and Protection Company
Selection of a company in charge of « crisis management »